Best Places for Music Lovers to Visit in New York
Live music is food for the soul, no matter your mood – happy or sad. The best thing about live music is how it can impact a person's life. How it can be there during happy times and also sad times. The power of live music lies in making everyone present feel something at the same moment. Enthusiasts of all genres can experience Live Music in New York. New York houses some of the largest concert halls but also has a myriad of smaller venues. With the increasing popularity of live music, there are a number of events that take place nightly. Keep yourself updated on upcoming events in New York.
For visitors to New York, we recommend the following:

City Winery:
Like superb wine, a good song also improves with age. Both are available at the City Winery in SoHo. Even without music, this restaurant, which serves its own special wines on tap, would be an excellent pick. The flatbread pizzas, as well as the lobster and saffron pasta, are superb. And of course, the wine list is fantastic. The main stage at the winery is a highlight. You can find some of the best Live music in New York here.
Brooklyn Bowl:
The BB is colorful and unique and located in the middle of Williamsburg. The food and beverage options include nice pub cuisine and good cocktails. Brooklyn Bowl is distinguished by its brilliant marriage of live music and bowling. The establishment has laser-lit lanes and leather lounge spaces. Even better, there's a large stage and dance floor. The Brooklyn Bowl hosts a wide range of musical genres, from new electro waves acts like The Knocks to reggae shows like The Wailers'.

Arlene's Grocery:
If you are looking for a casual grungy bar, Arlene's Grocery might be just what you are looking for.  Arlene's Grocery is a large dive bar on the Lower East Side. This legendary venue was formerly a street bodega/butcher shop in the 1990s. It was transformed into a refuge for punk and other rising music aficionados in 1995. The side chamber, which seats roughly 150 people, is solid and concrete, providing excellent acoustics allowing for powerful performances. Because the music played here is mostly rock, punk, and rap, there's likely a mosh pit up by the stage. The main bar is a fantastic place to grab a beer. On Monday nights, they have karaoke if you want to feel like rockstar yourself.

Forest Hills Stadium:
Forest Hills Stadium is the only venue representative from Queens, NY on this list. You'll arrive in Queens after a brief 20-minute train ride from Penn Station. The surrounding neighborhood is attractive and has a European feel, and the atmosphere is teeming with people who come to see the events. Before the show, people bar hop. During the British Invasion, the facility was a tennis arena that also hosted many great musical performances, including The Beatles. It reopened in 2013 with the intention of hosting large acts in an intimate setting. This open-air venue is an ideal place to see a live show on a summer evening.

Anyway Cafè:
The Anyway Café, located on 2nd and 2nd, is unrivaled in its combination of intimate live music and vodka concoctions. With clusters of little tables and effervescent lighting, it's a one-of-a-kind little hole in the wall. It's different than other typical live music venues, which makes it ideal for a special night out or date night. There's no better way to spend a night than listening to music and sipping on martinis.

Fat Cat: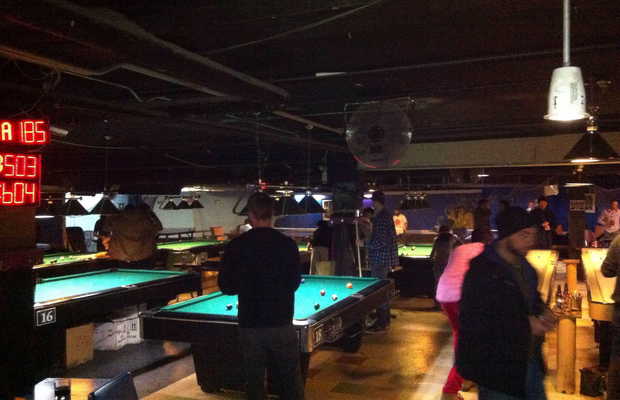 Fat Cat is a venue sure to keep you entertained. Billiards, ping pong, shuffleboard, drinks, and live jazz are all available. The dive-y bar is subterranean, dark, and loud, making it a terrific place to go for a night out on the town. There is a little cover charge ($3), and the drinks are moderately priced. But the real reason to come is for the music. Fat Cat takes pride in carrying on the New York tradition of late-night Jazz jam sessions, which take place every night after midnight. Every evening before the jamming begins, there are organized performances.

The Bell House: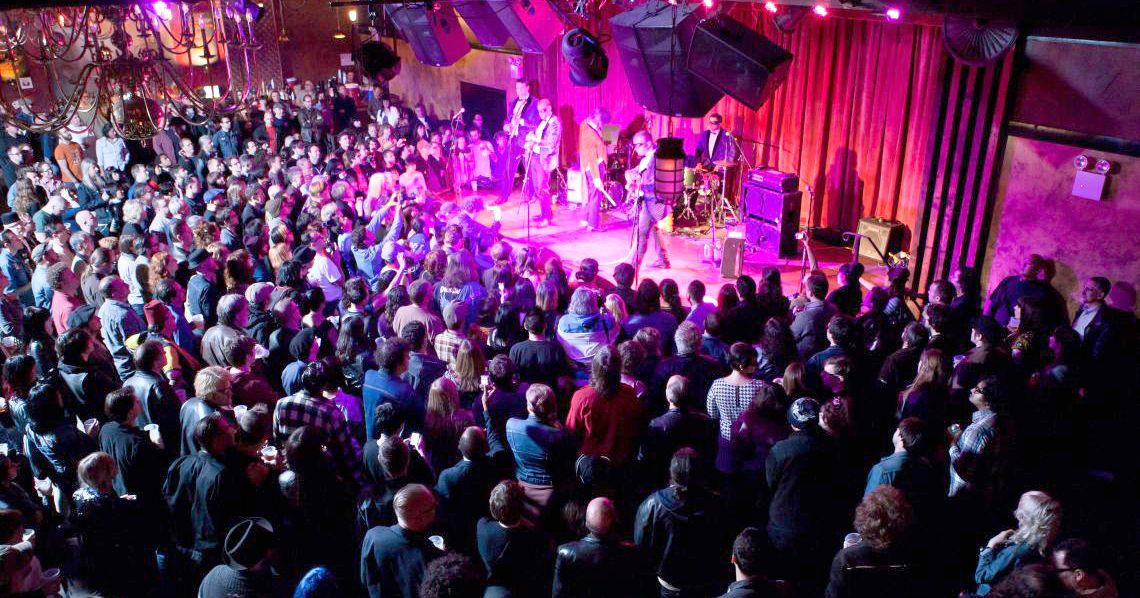 The Bell House, like the City Winery, is an ideal venue for an intimate concert experience. It has two stages: the Main Event Hall (with its 450-square-foot stage) and the Frontier Room, which is more of a casual bar/show area. The BH also hosts a variety of shows, including 90s-themed dance parties, rock cover bands, and stand-up comedy. There's even a Neil DeGrasse Tyson-hosted science show. If you're planning a trip to Brooklyn, The Bell House is a fun spot to visit. You've undoubtedly been there if you live in Brooklyn.
New York is known for its diversity of people, music, comedy shows in New York, theatre, and arts. There is diversity and variety everywhere you look. It doesn't matter where you are travelling from, when you're in New York remember it's all about exploring and making new memories.